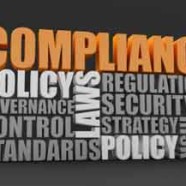 FCRA Expert Witness
The Fair Credit Reporting Act (FCRA) is a federal law that details how consumer credit information can be collected, given out, and used. It not only protects consumers by specifying their rights, it also lists the responsibilities of companies who collect the credit information, distribute the credit reports, and use the information. While many perceive the law as regulations for the Credit Reporting Agencies, many FCRA claims are filed against the users or data furnishers. Section 615 below. The FCRA imposes obligations on data furnishers to provide correct and accurate information to the Credit Reporting Agencies (1681s-2). It also requires them to conduct a proper and reasonable investigation if they receive the dispute directly from the Credit Reporting Agencies. For a successful FCRA claim, you will need to dispute the inaccuracy with the credit bureaus prior to filing your suit.
FCRA claims can be filed with supporting claims such as,
Negligent misrepresentation, breach of good faith and dealing , intentional infliction of emotional distress, breach of contract, credit slander, fraud, reformation of mortgage, defamation, breach of fiduciary duty, fraud, negligence, gross negligence, invasion of privacy and unfair trade practices.
FCRA litigation sections include,
604 Permissible purposes of consumer reports and credit reports cannot be obtained without a legitimate business purpose.
605 Requirements relating to information contained in consumer reports. Controls the time limit of when consumer information can be reported. Typically, 7 years for adverse data, 10 years for bankruptcy which can be up to 10 years.
605A Identity theft prevention; fraud alerts and active duty alerts.
605B Block of information resulting from identity theft.
606 Disclosure of investigative consumer reports.
607 Compliance procedures. Credit Reporting Agencies must maintain reasonable procedures to avoid violating Section 604 and 605 of the Act.
608 Disclosures to governmental agencies.
609 Disclosures to consumers.
610 Conditions and form of disclosure to consumers.
611 Procedure in case of disputed accuracy.
612 Charges for certain disclosures.
613 Public record information for employment purposes.
614 Restrictions on investigative consumer reports.
615 Requirements on users of consumer reports. Users and others who obtain consumer reports have important responsibilities.
616 Civil liability for willful noncompliance. Dollar liability for those who willfully violate the Act.
617 Civil liability for negligent noncompliance. Liability for those who are negligent in failing to comply with the Act.
618 Jurisdiction of courts; limitation of actions.
619 Obtaining information under false pretenses.
620 Unauthorized disclosures by officers or employees.
621 Administrative enforcement.
622 Information on overdue child support obligations.
623 Responsibilities of furnishers of information to consumer reporting agencies.
I am twice FCRA certified by the CDIA (Consumer Data Industry Association).  I have represented Plaintiffs and Defendants in State and Federal Court. Please call me today to discuss your case.