The Federal Trade Commission has published commentary regarding § 1681e(b) compliance in the Code of Federal Regulations. The commentary provides that while credit reporting agencies can rely on furnishers of information that it reasonably believes to be reputable, once it learns or should reasonably be aware of errors in its reports that may indicate systematic problems (by virtue of information from consumers, report users, from periodic review of its reporting system, or otherwise) it must review its procedures for assuring accuracy." 16 C.F.R.Part 600 App. The commentary further provides that "[a] consumer reporting agency must also adopt reasonable procedures to eliminate systematic errors that it knows about, or should reasonably be aware of, resulting from procedures followed by its sources of information. For example, if a particular credit grantor has often furnished a significant amount of erroneous consumer account information, the agency must require the creditor to revise its procedures to correct whatever problems cause the errors or stop reporting information from that creditor." 16 C.F.R. Part 600 App. The commentary recognizes that a credit reporting agency's "[r]equirements are more stringent where the information furnished appears implausible or inconsistent, or where procedures for furnishing it seem likely to result in inaccuracies, or where the consumer reporting agency has had numerous problems regarding information from a particular source." 16 C.F.R. Part 600...
read more
Thanks to Webrcon, the final 2014 FCRA (Fair Credit Reporting Act) and FDCPA (Fair Debt Collections Practices Act) complaint stats are in.  FCRA complaints remained steady compared to 2013 with 2,327 in 2014. FDCPA complaints dropped slightly from 2013 with 9,720. With just over 12,000 yearly FCRA and FDCPA complaints, the demand for qualified and competent expert witness's remains high. True specialists in FCRA and FDCPA litigations are limited. I welcome your call to discuss your...
read more
When researching options for hiring an expert for your (FCRA or FDCPA case, credit damage, breach of contract, credit slander, credit fraud, negligence, unfair trade practices etc.) the first criteria you should consider is EXPERIENCE. Not case experience, industry experience. There are many different credit experts with varying degrees of experience. Hiring an expert that has never worked in the credit industry may get you through discovery but if the case goes further an unqualified expert can jeopardize your case. One reason so many self-proclaimed credit experts are successful is the fact that most credit related cases never reach trial. Settlement is typical with credit claims and many times the expert's lack of qualifications is exposed during deposition. By this point the expert has submitted his report and his retainer has been exhausted. A credit expert with industry experience should include the following qualifications. 1. Credit Bureau experience. A background working at one of the 3 major credit reporting agencies (Equifax, Experian and TransUnion.) A credit expert should have firsthand experience with how credit data is collected, maintained, and sold as well as the bureaus practices and procedures regarding dispute resolution and their requirements under the FCRA. 2. Credit Scoring experience. While all credit reporting agencies sell credit scores, the scoring company that is used by the vast majority of banks and credit grantors, is FICO (formerly Fair Isaac and Company.) A credit expert should possess work experience regarding how credit scores measure consumer credit risk and how they impact a creditors decisions to grant credit, increase or decrease interest rates on existing accounts, how they impact insurance rates and how to quantify adverse actions and lower credit scores with actual damages vs. perceived damages. Red Flags to consider when choosing a credit expert witness. Your expert has never worked in the credit industry. Your expert works for, or owns a credit repair company. Your expert's only credit experience is as a mortgage broker. Your expert's only credit experience is as a banker. Your expert is, or was a debt...
read more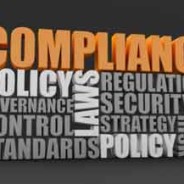 FCRA Expert Witness The Fair Credit Reporting Act (FCRA) is a federal law that details how consumer credit information can be collected, given out, and used. It not only protects consumers by specifying their rights, it also lists the responsibilities of companies who collect the credit information, distribute the credit reports, and use the information. While many perceive the law as regulations for the Credit Reporting Agencies, many FCRA claims are filed against the users or data furnishers. Section 615 below. The FCRA imposes obligations on data furnishers to provide correct and accurate information to the Credit Reporting Agencies (1681s-2). It also requires them to conduct a proper and reasonable investigation if they receive the dispute directly from the Credit Reporting Agencies. For a successful FCRA claim, you will need to dispute the inaccuracy with the credit bureaus prior to filing your suit. FCRA claims can be filed with supporting claims such as, Negligent misrepresentation, breach of good faith and dealing , intentional infliction of emotional distress, breach of contract, credit slander, fraud, reformation of mortgage, defamation, breach of fiduciary duty, fraud, negligence, gross negligence, invasion of privacy and unfair trade practices. FCRA litigation sections include, 604 Permissible purposes of consumer reports and credit reports cannot be obtained without a legitimate business purpose. 605 Requirements relating to information contained in consumer reports. Controls the time limit of when consumer information can be reported. Typically, 7 years for adverse data, 10 years for bankruptcy which can be up to 10 years. 605A Identity theft prevention; fraud alerts and active duty alerts. 605B Block of information resulting from identity theft. 606 Disclosure of investigative consumer reports. 607 Compliance procedures. Credit Reporting Agencies must maintain reasonable procedures to avoid violating Section 604 and 605 of the Act. 608 Disclosures to governmental agencies. 609 Disclosures to consumers. 610 Conditions and form of disclosure to consumers. 611 Procedure in case of disputed accuracy. 612 Charges for certain disclosures. 613 Public record information for employment purposes. 614 Restrictions on investigative consumer reports. 615 Requirements on users of consumer reports. Users and others who obtain consumer reports have important responsibilities. 616 Civil liability for willful noncompliance. Dollar liability for those who willfully violate the Act. 617 Civil liability for negligent noncompliance. Liability for those who are negligent in failing to comply with the Act. 618 Jurisdiction of courts; limitation of actions. 619 Obtaining information under false pretenses. 620 Unauthorized disclosures by officers or employees. 621 Administrative enforcement. 622 Information on overdue child support obligations. 623 Responsibilities of furnishers of information to consumer reporting agencies. I am twice FCRA certified by the CDIA (Consumer Data Industry Association).  I have represented Plaintiffs and Defendants in State and Federal Court. Please call me today to discuss your case. ...
read more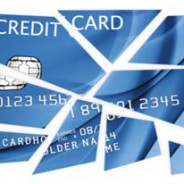 Credit Damage One of the most common questions I field in my credit expert witness work is whether or not credit damages have occurred. It's a fairly simple question, but the answer is never quite as easy. First off, does a lower credit score as a result of credit reporting equate to credit damages? If the consumer loses access to a credit card because of credit reporting, have they been economically damaged? What if the account didn't have a balance and the consumer Plaintiff had access to another credit card? One of the great unknowns in the world of credit expert witnesses is the credit damage value of a lower credit score. If your FICO score dropped from 750 to 700, what's that 50 point drop worth? There are no studies that quantify the value of a FICO score point so it's not as simple as saying "1 FICO score point is equal to $1,000 of mortgage damage." Don't get me wrong, there are certainly reasonable ways to quantify credit damages resulting from a lower FICO score, but who is qualified to perform such a task? Do you have to be an economist? Do you have to have spent time at FICO and have an insider's understanding of how FICO scores work? There is a small collection of self proclaimed credit "expert" witnesses who have convinced Plaintiff lawyers that they're really an expert on the topic of credit reporting, credit scoring and credit damages. However, when reviewing their expert reports and damage assessments they're really nothing more than a collection of erroneous information about the topic and a half baked attempt at quantifying damages. I'll give you a real example…if you apply for an apartment lease and that lease would cost you $1,000 per month and that lease is denied…how much have you been damaged? Add to that the fact that you applied at three apartment complexes for the same lease terms. Have you been damaged some amount, times three? There are experts who will assigned $36,000 as damage to this specific scenario ($12,000 per year in lease payments x 3 denials). While their logic is easy to understand, it would be difficult to convince a judge or jury that the consumer was entitled to free housing at three separate apartment complexes for a period of 12 months. How would you quantify the credit damages in that...
read more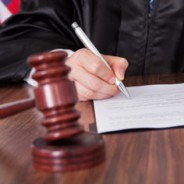 Credit Damage Expert Dean Binder Greetings, my name is Dean Binder and I'm a credit industry insider. I've been a part of the consumer credit world since 1991 and have spent time at both Equifax and FICO (formerly known as Fair Isaac). FICO is best known as the company that created the FICO credit scoring system. I write periodically for media outlets on the topic of consumer credit. Most recently I was one of the credit bloggers invited to write for the New York Times' website. My topics were almost always credit reporting, credit scoring, credit damages and the various credit related laws that govern the industry, such as the Fair Credit Reporting Act or FCRA. Most recently I have been doing credit expert witness work, specifically credit damages, credit report and credit score damages and FCRA related lawsuits. I am FCRA certified by the CDIA (Consumer Data Industry Association), which is the trade organization of the credit reporting agencies. I'm glad to say that I've been an expert for both the credit industry and also for consumers. If you are in need of a credit expert witness or a credit damages expert witness please feel free to reach out to me and we can discuss your case. My number is 678.568.1361 or you can send me an email via my contact form here. You can see a brief biography and my previous credit damages cases on my home page here. It's been my experience that there are only a small handful of credit damage expert witnesses who are 1) fair and 2) from the credit industry. I'm happy to say that I believe I am one of them, with almost two decades in the credit...
read more