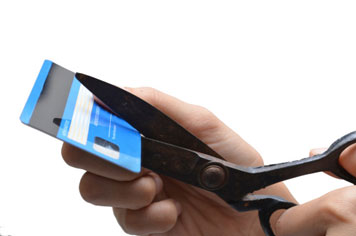 Credit Damage Expert
Credit Damage can present itself in a variety of ways. If a creditor has inaccurately reported information about you or your client to one or all 3 of the major credit reporting agencies you likely have a credit damage claim. The most common offenders are banks, mortgage lenders, credit unions and credit card companies. However there are many others including, credit bureaus, the U.S government, U.S Courts, and individuals that are jointly responsible for a debt.
While some companies don't report directly to the bureaus they can still report debt obligations through an in-house or outside collection agency. Cable, phone, insurance, utility and health care companies are just a few.
Your credit can also be damaged in the form of judgments, liens, foreclosures, garnishments and bankruptcies.
A credit damage consultation or credit damage assessment report from a qualified Credit Damage Expert Witness is the first step in recovering financial damage.
Credit Damage Expert Assessment
Whether you're going it alone or have hired an attorney to assist you. I can provide the following.
Credit Damage Assessment
Credit Score Impact
Credit Report Impact
Public Record Impact
Judgment Impact
Interest Rate Increases Assessment
Credit Limit Decreases Assessment
Decreased Opportunity for Credit Analysis
Lost Job and Income Analysis
Insurance Rate Increase Assessment