Credit Expert With Experience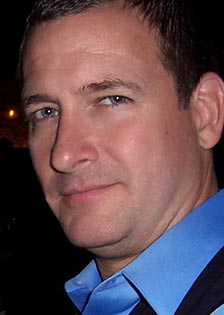 Dean has 20 years of experience in the consumer credit industry including positions with Equifax Credit Information Services, one of the three recognized national credit reporting agencies, and the Fair Isaac Corporation/Fico (inventors of the FICO credit scoring system). In addition, Dean has also served as Finance and Insurance Manager at Morgan RV's and worked with lending sources to secure financing.
Dean has a significant amount of relevant experience in the credit industry including time spent performing the following tasks at Fair Isaac, Equifax and Morgan:
Dean gained his credit reporting experience during his time at Equifax Credit Information Services. He spent those years in various roles, including as a Quality Assurance Specialist, as a Maintenance Operator and as a Manager of a team of consumer service agents, which handled thousands of consumer contacts (both by telephone and mail) on a daily basis as part of the consumer credit dispute process. In addition he has reviewed, modified or corrected well over 100,000 consumer credit reports in his time at Equifax.
While at Equifax, Dean managed the Fraud Investigation Team functions, including the dispute reinvestigation process and adherence to productivity and quality expectations. He worked closely with identity fraud victims to determine the accuracy and validity of their fraud claims. As a Quality Assurance Specialist, he was responsible for checking the accuracy and integrity of Equifax Consumer teams such as Consumer Fraud Victims, Mixed Credit Files, Credit Repair Clinics, Credit File Disputes and CDV/ACDV processing (Consumer Dispute Verification forms.)
Dean gained his credit scoring expertise at FICO. FICO is best known for their work in credit risk score development. Their core product, the "FICO" Credit Score, is widely known in the consumer credit and lending environment and is by far the dominant credit risk score used in the financial services industry who provide a credit scoring metric for consumers within the United States.
In addition to his time at Equifax and FICO, Dean has worked as a lender as a Finance and Insurance Manager at an RV dealership. He was responsible for working directly with lenders to secure financing for consumers purchasing large ticket recreational vehicles. His duties included pulling and analyzing credit reports and FICO scores and matching applicant credit risk with the most appropriate loan product, given the consumer's credit history and score.
Publications:
FiLife.com – By invitation, served as a credit expert for a personal finance website called Filife.com. FiLife is an IAC/Dow Jones joint venture.
The New York Times – By invitation, served as a Credit/Credit Score blogger for NY Times.
Certifications:
Twice FCRA Certified by the CDIA (Consumer Data Industry Association)
Recent cases include:
• Jensen v JP Morgan Chase & Co U.S.D.C., S.D. California.
• White/Hernandez, et al. v. Experian Information Solutions, Inc. et al. U.S.D.C C.D or California, Class Action
• Johnson v Macys Retail Holding Inc. Gwinnett County Civil
• John R. Gilbert v TruWest Credit Union U.S.S.C State of Arizona
• Tom Gallaway v Dell Financial Services State of South Carolina
• Nicholas Hariton v Chase U.S.D.C Central California
• Chase v Frank Severino Circuit Court of the Seventh Judicial Circuit, in and for Voulsia County Florida
• Judy D. Wright v. TransUnion, LLC, Equifax Information Services Civil Action
• Nagy v Standard Insurance Co, U.S.D.C Central California
• Wells Fargo v. Cherveny, U.S.S.C New York
• Jestes v Saxon Mortgage, U.S.D.C Central Nashville
• Domercant v State Farm, U.S.D.C. Northern District of Georgia Atlanta Division
• Noe v Metropolitan General Insurance Company, U.S.D.C. Northern District of Georgia Atlanta Division
• Appel v PNC Bank, Experian, and Equifax, U.S.D.C. Middle District of Florida Tampa Division
• Fregoso v Professional Collection Consultants, U.S.D.C. Central District California
• Haskett v Experian, U.S.D.C Eastern District of Texas
• Wallace v J.P. Morgan Chase Bank, Superior Court of California in and for the County of Stanislaus
• Foley v Bank of America and Wenonah Village Homeowners Assc, Second Judicial District, New Mexico
• Damore v EMC/Citibank, Ninth Judicial Circuit, Florida
• Dutton v Wells Fargo Bank, District Court Creek County, Oklahoma
• Parker v Bank of America / BAC Home Loan Servicing, U.S.D.C District of Columbia, Class Action
• Guin v Chase Home Finance / JP Morgan Chase, U.S.D.C Northern Mississippi
• Myslis v Bank of America,NA
• Tabata v CAMC (Charleston Area Medical Center) Civil Action Circuit Court of Kanawha County, West Virginia, Class Action
• Doty v Associated Bank-Corp, U.S.D.C Eastern District of Wisconsin
• Rymer v USAA, Circuit Court of the 18th Judicial Circuit in and for Brevard County, Florida
• Best/Snapp v Bluegreen Corp; Equifax and Experian, U.S.D.C Southern District of Florida, Class Action
• Belton v GE Capital Lending aka, GE Money Bank, U.S.B.C Southern District of New York
• Guttieres v Equifax Information Services, LLC U.S.D.C Southern District of Florida Miami Division
• Byrum and ATI JET, INC.v Wells Fargo Bank NA, U.S.D.C for the District of Colorado
• Aurora Loan Servicing v Lewis, Circuit Court Leon County, Florida
• Kuns v Ocwen Loan Servicing, U.S.D.C for the Central District of California
• Morgan v Equifax/Experian/TranUnion and West Asset Management Inc, U.S.D.C of Maryland Baltimore Division
• Smith v Equifax/Experian/TranUnion and Navy Federal Credit Union, U.S.D.C of Maryland Baltimore Division
• Murray v Equifax/Experian/TranUnion and J.P. Morgan Chase, U.S.D.C of Maryland Baltimore Division
• Alley v. Verizon Wireless Telecom, Inc. for the District of Maryland, Baltimore Division,
• George and Pamela Shedd v. Wells Fargo Home Mortgage. U.S.D.Cfor the Southern District of Alabama
• Emery v. Wells Fargo Bank, N.A. in the United States District Court for the Western District of Missouri
• Johnson v Sliver State Schools Federal Credit Union's, U.S.B.C District of Nevada
• Sandras v Bank of America, U.S.D.C for the Eastern District of Louisiana
• Henderson v. Ocwen Loan Servicing, U.S.D.C for the Eastern District of Louisiana
• Barakat v. Equifax, Experian, TransUnion and Capital One Bank, U.S.D.C, Eastern District of Michigan Southern Division
• Zorba v. Experian Information Solution, U.S.D.C for the Northern District of Illinois
• Rossignoli vs Seneca Mortgage Servicing and Experian Information Solutions, U.S.D.C for the District of Nevada
• Watts v. Equifax, Experian, TransUnion and Capital One Bank, for the United States District Court, Eastern District of Michigan Southern Division
• Belsanti v. Equifax, Experian, TransUnion, Capital One Bank and Chase Bank, for the United States District Court for the District of Arizona
• Manufacturers and Traders Trust Company v. Client Server Direct, Inc, State of New York Supreme Court
• Demeta Reyes, individually and on behalf of all others similarly situated v. Experian Information Solutions, U.S.D.C Central District of California, Class Action