Divorce and Credit Damage, You Can't Afford to Choose the Wrong Expert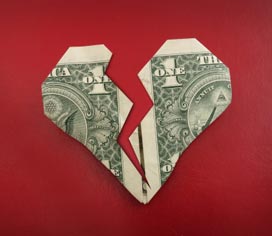 I am routinely contacted by attorneys and individual parties involved in separation or divorce proceedings regarding credit damage. While divorce proceedings will not affect your credit or credit scores, the intentional or unintentional acts of one or both parties can lead to a credit damage claim that can only be measured by a credit expert or credit expert witness.
Selecting the right expert that doesn't overreach his scope of expertise or can actually quantify a damage assessment is crucial. Many experts will advertise large damage assessment amounts, awarding 100% of the loss of credit capacity between the pre-injured credit and the post-injured credit with a (Credit Damage Report). While this looks appealing, the fact is, that is not a true metric for quantifying credit damage and will likely be thrown out or dismissed by a judge, arbitrator or mediator.
Credit damage can occur when a willful or negligent spouse misses a payment or defaults on a loan, utility bill or credit card payment. Even if you are not the primary account owner, if you are listed as a joint obligator, co-signer or authorized user, the impact of missed payments will damage your credit at a time when re-establishing your life depends on your credit worthiness. Additionally, if an account is opened prior to or after a separation or divorce, damages as result of fraud can be recovered. Even if your credit history was questionable prior to your divorce, the emergence of new or recent delinquencies or past due amounts can impact your credit worthiness.
Experts typically require a large retainer and will charge between $3,000 and $6,000 for a blanket credit damage assessment. My fee structure is different because there are different stages of a divorce, different degrees of credit damage and many times someone going through a divorce just needs a consultation.
I offer 3 specialized services to meet the needs of any individual or Family Law Attorney to assess credit damage for parties involved in separation or divorce.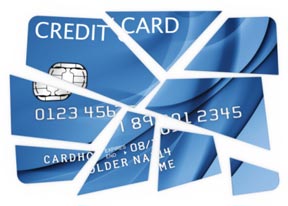 Credit Damage Consultation– A credit/credit damage consultation is a low cost alternative to help assess credit damage or to provide a strategy to prevent credit damage. My consultation is typically provided for individuals in the early stages of separation or divorce and my analysis can be provided to a court or family law attorney pre or post-divorce decree.
Credit Damage Assessment Report– A credit damage assessment report will be provided to quantify your damages. If you are currently in divorce proceedings or your divorce has been completed and your ex-spouse has missed payments or defaulted on loans that you are partially responsible for, then you are entitled to recoverable damages. Many Family Law Attorneys overlook credit damage, however a well written Credit Damage Assessment Report from a qualified credit expert that can quantify specific damages can be the difference between full recovery, partial recovery and no recovery.
Credit Damage Expert Testimony– In addition to a Credit Damage Assessment Report, I will provide Credit Expert Testimony. This includes serving as your Credit Expert Witness for trial, arbitration, mediation or depositions. As an accomplished credit expert I have consulted or been retained by the largest Financial Institutions in the world. Additionally, I have provided testimony for individual Plaintiffs against these same institutions.
Call me today to discuss – 678-568-1361