The Federal Trade Commission has published commentary regarding § 1681e(b) compliance in the Code of Federal Regulations. The commentary provides that while credit reporting agencies can rely on furnishers of information that it reasonably believes to be reputable, once it learns or should reasonably be aware of errors in its reports that may indicate systematic problems (by virtue of information from consumers, report users, from periodic review of its reporting system, or otherwise) it must review its procedures for assuring accuracy." 16...
read more
Thanks to Webrcon, the final 2014 FCRA (Fair Credit Reporting Act) and FDCPA (Fair Debt Collections Practices Act) complaint stats are in.  FCRA complaints remained steady compared to 2013 with 2,327 in 2014. FDCPA complaints dropped slightly from 2013 with 9,720. With just over 12,000 yearly FCRA and FDCPA complaints, the demand for qualified and competent expert witness's remains high. True specialists in FCRA and FDCPA litigations are limited. I welcome your call to discuss your...
read more
When researching options for hiring an expert for your (FCRA or FDCPA case, credit damage, breach of contract, credit slander, credit fraud, negligence, unfair trade practices etc.) the first criteria you should consider is EXPERIENCE. Not case experience, industry experience. There are many different credit experts with varying degrees of experience. Hiring an expert that has never worked in the credit industry may get you through discovery but if the case goes further an unqualified expert can jeopardize your case. One reason...
read more
FCRA Expert Witness The Fair Credit Reporting Act (FCRA) is a federal law that details how consumer credit information can be collected, given out, and used. It not only protects consumers by specifying their rights, it also lists the responsibilities of companies who collect the credit information, distribute the credit reports, and use the information. While many perceive the law as regulations for the Credit Reporting Agencies, many FCRA claims are filed against the users or data furnishers. Section 615 below. The FCRA imposes obligations...
read more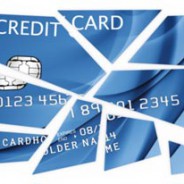 Credit Damage One of the most common questions I field in my credit expert witness work is whether or not credit damages have occurred. It's a fairly simple question, but the answer is never quite as easy. First off, does a lower credit score as a result of credit reporting equate to credit damages? If the consumer loses access to a credit card because of credit reporting, have they been economically damaged? What if the account didn't have a balance and the consumer Plaintiff had access to another credit card? One of the great unknowns in...
read more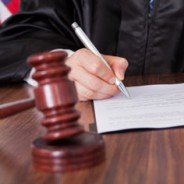 Credit Damage Expert Dean Binder Greetings, my name is Dean Binder and I'm a credit industry insider. I've been a part of the consumer credit world since 1991 and have spent time at both Equifax and FICO (formerly known as Fair Isaac). FICO is best known as the company that created the FICO credit scoring system. I write periodically for media outlets on the topic of consumer credit. Most recently I was one of the credit bloggers invited to write for the New York Times' website. My topics were almost always credit reporting, credit scoring,...
read more